Feb 21, 2023 06:45 PM

–

Feb 21, 2023 10:00 PM
Jouw welzijn is super
belangrijk.
Daar zijn we het over eens niet.
Stress en jou welzijn
zijn onlosmakelijk verbonden. Ze hebben invloed op elkaar.
Hoe beter je zorgt voor jouw welzijn, veerkracht en zelfontplooiing, zo veel beter ga je met stress
om.
Op dinsdagavond 21 februari nodig ik je uit op een Speciaal diner waar het thema zelfzorg/zelfliefde
We ontmoeten elkaar op een zalige locatie, en
starten de avond met een workshop
rond het thema Zelfzorg/ zelfliefde.
Met oefeningen en reflectie vragen duiken in de materie en in onszelf.
Zorgen voor een ander, is voor de meesten onder ons een evidentie. Zelfzorg ligt wat moeilijker.
Deze avond is een ideaal moment om te vertragen en de tijd helemaal aan jezelf te spenderen.
Even naar jezelf en je situatie te kijken. Jezelf de vraag stellen: Waar heb ik nood aan om mezelf niet kwijt te raken tussen het drukke werk, mijn partner, kids, vrienden en sociale activiteiten/verplichtingen.
Een Luxemoment helemaal voor jezelf, inspiratie opdoen, inzichten vergaren om meer balans in je leven te brengen.
Na de food for thought, komt er food voor de body.
Een heerlijke gezonde lekkere maaltijd wordt je geserveerd en tijdens het eten loopt de workshop gewoon verder.
Interesse om dit speciale menu te komen degusteren?
Natuurlijk is er een cadeautje bij voor je naar huis gaat..
Als lezer van mijn Nieuwssprokkels krijg je als eerste kans hebben om je plaatsje te claimen.
Ik hoop zo dat je erbij zal zijn, ik heb hier zoveel zin in.
De prijs van deze beleving is 157€. daarvoor krijg je
workshop

over het thema Zelfzorg

aperitief
Diner met aangepaste drank
een leuke goodiebag
De tafel staat gedekt in de Schapenweg 80, 3090 Overijse
De plaatsjes zijn
beperkt tot maximum 8 personen.
Je bent er welkom vanaf 18u45 om stipt om 19u te starten. Voorziene einde 22u.
Heb je bepaalde intoleranties of allergieën, laat het me zeker weten.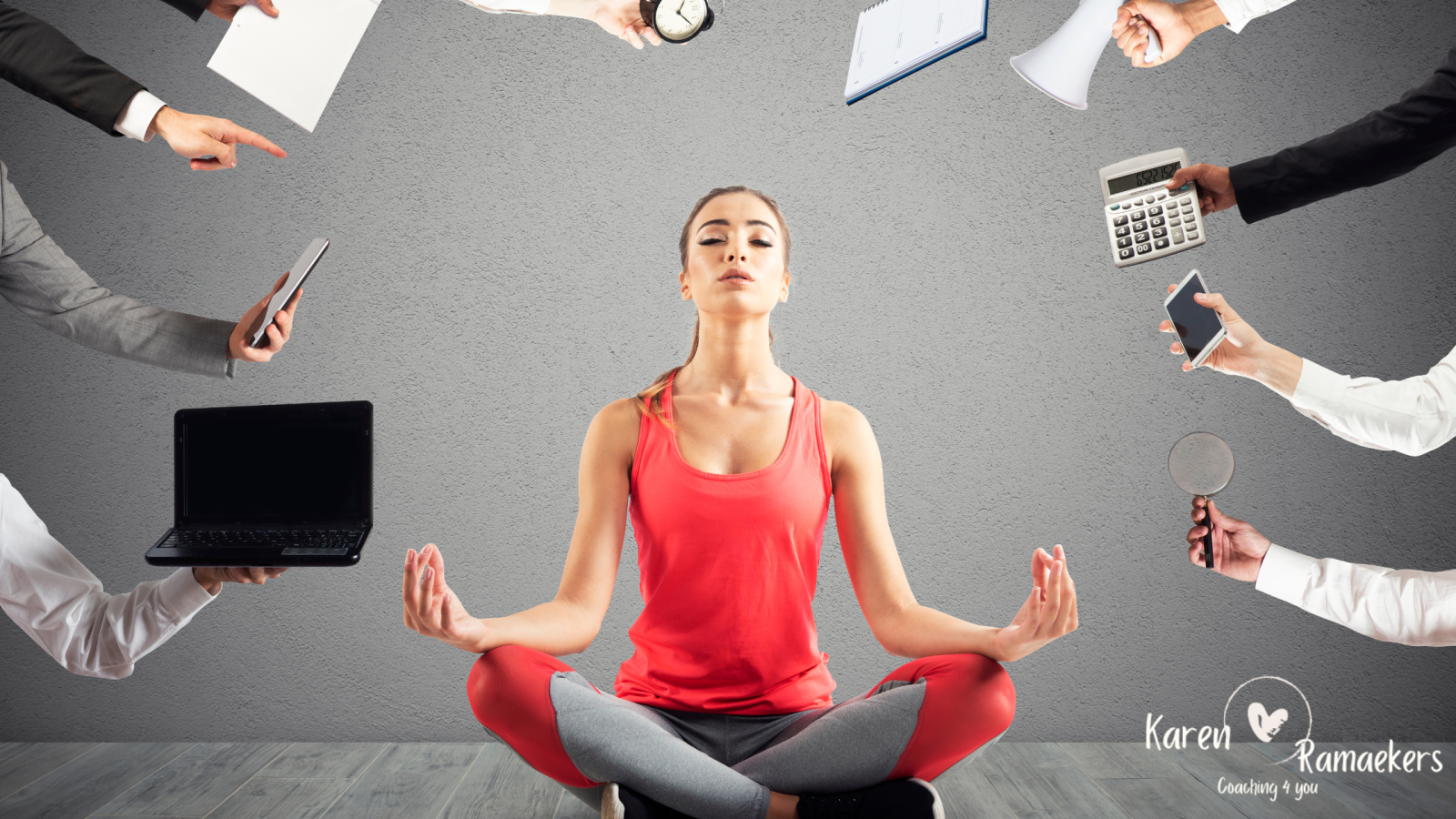 Feb 24, 2023 12:00 PM

–

Feb 24, 2023 02:00 PM
Workshop : Hoe hou ik alle ballen in de lucht zonder er onderdoor te gaan."
Als je even kijkt naar al je "todo's", dat zijn er heel wat.
Je bent namelijk een zeer actief persoon die zijn plichten en verantwoordelijkheden serieus neemt.
Ja hoor je zorgt er goed voor dat je iedereen zo goed mogelijk ondersteunt.
Ook op sociale evenementen ben je er graag bijl ben je er graag bij.
Als je thuis bent bij je gezin is het werk continu in je gedachten en multitasken is een zeer goed ontwikkelde skill van jou.
Als je kinderen eten, check jij even je mails op je laptop of telefoon.
En dan krijg je op een onverwacht moment de feedback van je kids dat je er nooit echt bent voor hen en altijd met je werk bezig bent.
Ai, pijnlijk om te horen.
Als je eerlijk bent met jezelf kan je niet anders dan toegeven dat ze gelijk hebben.
Dit wil je eigenlijk niet.
Ook op het werk is multitasken aan de orde. Nog snel dit regelen voor de vakantiekampen van de kids, dat voor je moeder en ga zo maar door, dit tussen meetings en afspraken door.
En tegelijk stel je jezelf de vraag : hoelang kan ik dit nog volhouden? Je bent doodmoe.
Je wil het eigenlijk anders en weet niet hoe.
Hoe breng je evenwicht in je work/life balans, waar zit de reden dat dit vandaag zo lastig en vermoeiend is.
Daar gaan we naar op zoek in deze workshop.
Dat is namelijk de start.
Eerst de oorzaak ontdekken, dan de gevolgen hiervan op je leven in kaart brengen.
We brengen in beeld hoe een evenwichtigere work-life balans er voor jou uitziet.
De eerste stappen in het actieplan naar anders, evenwichtiger, fijner.
Zodat jij op je werk kan schitteren, resultaten neerzet en
bij je gezin
er met liefdevolle aandacht kan zijn .
Locatie: Overstraat 2, Diest
Ken je iemand die er ook deugd van zou hebben, nodig deze persoon uit.
Je geeft een prachtig cadeau en van mij krijg je er nog eentje bij.
Dat is een verrassing, eentje die super waardevol is in je proces.
Dat kan ik je verzekeren.
Natuurlijk mag je zo wie zo een
cadeautje
verwachten, je verdient dat!
J
e plaatsje is gereserveerd vanaf de betaling een feit is.